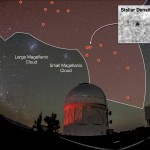 Scientists on the Dark Energy Survey, using one of the world's most powerful digital cameras, have discovered eight more faint celestial objects hovering near our Milky Way galaxy. Signs indicate that they, like the objects found by the same team earlier this year, are likely dwarf satellite galaxies, the smallest and closest known form of galaxies.
Fermilab's Community Advisory Board seeks local citizens interested in participating in the future of the laboratory to join its ranks.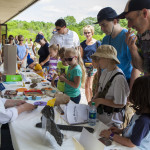 For the eighth year in a row, Fermi National Accelerator Laboratory is inviting families and scout troops to attend the Family Outdoor Fair on Sunday, June 14, from 1-4 p.m. The fair takes place outside the Lederman Science Center and highlights the plant and animal life found on the 6,800-acre Fermilab site in Batavia.