SCIENCE AND
SYMMETRY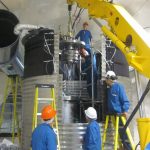 NEW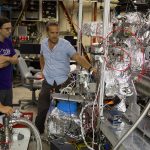 Video: Summer science for students
In the 1970s, Fermilab scientist Herman White presented Director Leon Lederman with an idea for a program for summer students, one that has become a mainstay of Fermilab summers.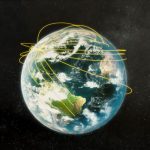 The global reach of DUNE
Researchers from around the world sign on to be a part of the future Deep Underground Neutrino Experiment.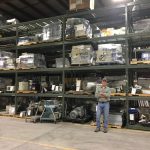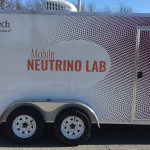 See all news
PHOTO OF THE DAY
This frog thinks it's spring
The frog was parked outside the SiDet doors. It was a good thing the photographer, Leticia Shaddix, didn't swing the door wide open or he would've been a injured. Shaddix took him to a nearby stream so he would have a chance to live a little longer.
Previous
Next
See all photos
ProtoDUNE revealed
From CERN Courier, Feb. 15, 2017: CERN makes rapid progress towards prototype detectors for the international DUNE experiment.
NEW
Items marked new were posted in the last 48 hours.