LAB NEWS
NEW
A glimpse of Angela Gonzales at Fermilab Art Gallery
Have you been to see the Angela Gonzales exhibit at the Fermilab Art Gallery yet? If not, be sure to check it out. Fermilab's first artist made a lasting mark on the laboratory — in drawings, on buildings, even by designing the Fermilab logo.
See all news
SCIENCE AND
SYMMETRY
NEW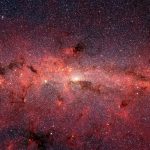 NEW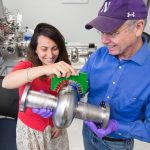 NEW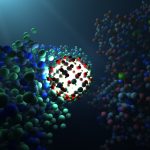 Video: Types of nuclear radiation
Did you know that bananas and Brazil nuts emit radiation? Scientist Don Lincoln explains the known kinds of nuclear radiation and their different properties.
See all news
Our expanding universe: delving into dark energy
NEW
From the DOE Office of Science, June 21, 2017: Dark Energy Survey Director Josh Frieman appears in this Office of Science article, which urveys research projects that will help us better understand the phenomenon that is accelerating the universe's expansion.
NEW
Items marked new were posted in the last 48 hours.