All-Hands updates
Fermilab employees and users are invited to attend an all-hands meeting on Friday, April 27, at 10:30 a.m. in Ramsey Auditorium. The presentation will provide updates on the state of Fermilab. If you have a question that you would like addressed, you can submit it in advance via email to staffquestions@fnal.gov. For those who cannot attend the meeting, it will be streamed live. A recording of the video will be made available for viewing the following week. Viewers will need to be connected to… More »
The video of Nigel Lockyer's May 24 all-hands meeting is now available online to people on the Fermilab site or those VPNed into the laboratory network.
A video recording of the March 17 all-hands meeting hosted by Director Nigel Lockyer is now available online for those on the Fermilab network: http://vmsstreamer1.fnal.gov/Lectures/AllHands/170317AllHandsFNAL/index.htm
The Jan. 12 all-hands meeting video is now online: http://vms.fnal.gov/asset/detail?recid=1945943. The meeting kicks off Fermilab's 50-year anniversary celebration. See presentations by Director Nigel Lockyer, Historian and Archivist Valerie Higgins, Assistant Director for Communications Katie Yurkewicz and 50th-anniversary Coodinator Andrea Heeg.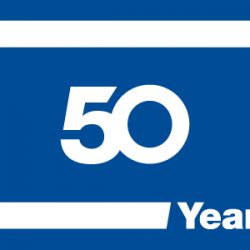 Director Nigel Lockyer will hold a special 50th anniversary all-hands meeting on Thursday, Jan. 12, at 10:30 a.m.
You can now view Director Nigel Lockyer's Dec. 12 all-hands meeting online.
On Nov. 29, staff in the Chief Research Officer organization gathered in Ramsey Auditorium for an all-Office-of-the-CRO meeting. Read on for the highlights.
Last week's all-hands meeting was well attended (was it the ice cream?). Here are the top five take-aways from the meeting.
More
Upcoming All-Hands meetings