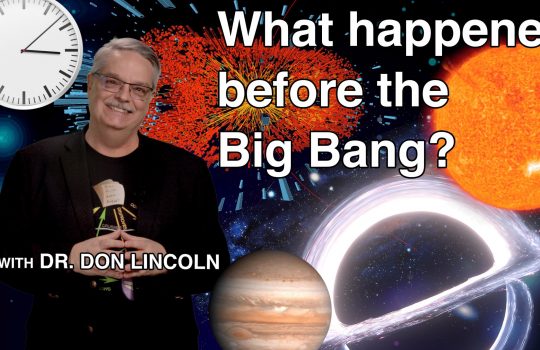 NEW
What happened before the Big Bang?
Understanding how the universe began has been a goal for scientists, philosophers, and theologians for millennia. In this 14-minute video, Fermilab scientist Don Lincoln describes the scientific view on this topic. He covers what we know, what we think and what we may forever never know.
See all news
IN THE NEWS
Particle beams behind physics discoveries
NEW
From Physics Today, April 1, 2020: Fermilab scientist Vladimir Shiltsev provides a rundown of the advances that the particle accelerator community has made in increasing beam energy, power, luminosity and brilliance and summarizes the breakthroughs and discoveries that lie ahead for the field of beam physics.
Astronomers discover more than 100 new planets
NEW
From WDRB, March 29, 2020: A study published earlier this month by astronomers at the University of Pennsylvania distinguished more than 100 new planets in our solar system, but estimates show there could be as many as 70,000. These trans-Neptunian objects were found in the data gathered by the Dark Energy Survey, led by Fermilab.
See all in the news