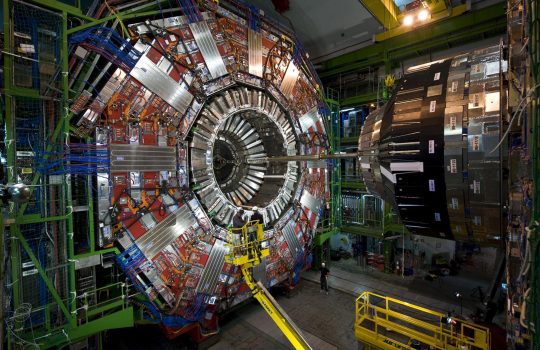 Coffea speeds up particle physics data analysis
The prodigious amount of data produced at the Large Hadron Collider presents a major challenge for data analysis. Coffea, a Python package developed by Fermilab researchers, speeds up computation and helps scientists work more efficiently. Around a dozen international LHC research groups now use Coffea, which draws on big data techniques used outside physics.
See all news
IN THE NEWS
Instituto de Física e Grupo Akaer participam de estudo mundial sobre neutrinos
NEW
From Jornal Da Unicamp , Feb. 18, 2021: Fermilab's DUNE experiment is the largest study ever done on the subject in the world and will investigate the structure of the matter and provide answers on important issues related to the formation of the universe. DUNE has the participation of researchers from more than 100 countries, with Brazil as one of the signatories.
The sound of stars
NEW
From Nature, Feb. 17, 2021: Fermilab guest composer David Ibbett writes about his latest piece, Neutrino Music and how bringing artists and scientists together on the stage can help them to communicate the complex beauty of our world in a language that everyone can understand and appreciate.
See all in the news