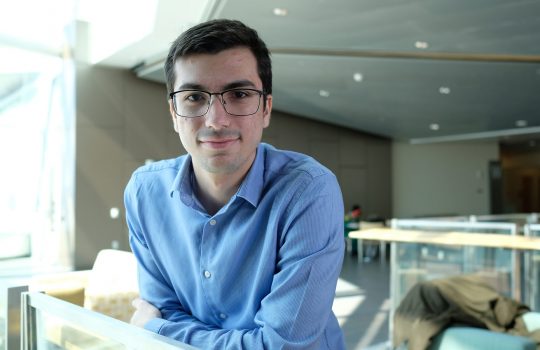 Drag racing and black hole physics
The first undergraduate on the Event Horizon Telescope to receive junior collaborator status thrives in the unknown. In his nearly two years with the team, he has developed computer libraries for data analysis and modeling, made movies of black holes and assisted with weather prediction.
See all news
IN THE NEWS
New instrument will stretch atoms into giant waves
From Scientific American, February 2020: Collaborators from eight institutions have come together to turn a mine shaft at Fermilab into the world's largest atom interferometer — MAGIS-100. The researchers plan to assemble the instrument in 2021 and start harnessing lasers to expand submicroscopic strontium atoms into macroscale "atom waves" soon after. Fermilab scientist Rob Plunkett comments on the mind-boggling experiment.
See all in the news
NEW
Items marked new were posted in the last 48 hours.