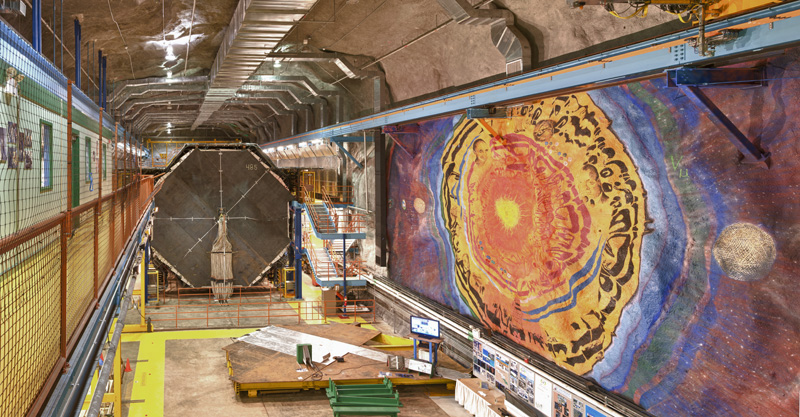 The MINOS+ and Daya Bay neutrino experiments combine results to produce most stringent test yet for the existence of sterile neutrinos.
Fermilab is America's particle physics and accelerator laboratory. Our vision is to solve the mysteries of matter, energy, space and time for the benefit of all.
Fermilab in the news
From Argonne National Laboratory, Aug. 5, 2020: The U.S. Department of Energy's Advanced Scientific Computing Research Leadership Computing Challenge has awarded 24 projects a total of 5.74 million node hours at the Argonne Leadership Computing Facility to pursue challenging, high-risk, high-payoff simulations. Fermilab scientists Andreas Kronfeld and Igor Rakhno are among those who have been awarded time on the facility's Theta supercomputer.
From Photonics, July 27, 2020: The U.S. Department of Energy has unveiled a blueprint strategy for the development of a national quantum internet, reaffirming its commitment to widening the nation's quantum capabilities by relying on its 17 national laboratories to serve as the backbone of the coming quantum internet and the secure transmission of information.
From CERN, Aug. 4, 2020: Established in 2013, the CERN Neutrino Platform has enabled significant European participation in the Long-Baseline Neutrino Facility and international, Fermilab-hosted Deep Underground Neutrino Experiment, as well as the ICARUS neutrino experiment. These and other global experiments will refine physicists' understanding of neutrino oscillations and help search for the existence of a possible fourth, "sterile" neutrino.
Featured videos