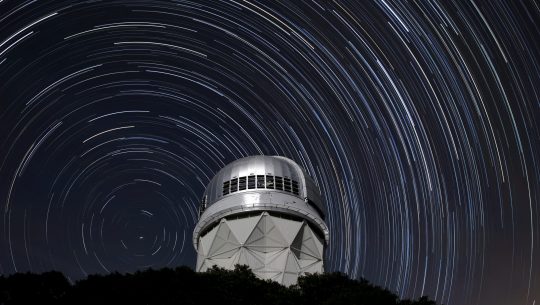 After less than a year of data taking, DESI has already mapped out more galaxies than all previous 3D surveys combined — and it's just getting started.
Fermilab is America's particle physics and accelerator laboratory. Our vision is to solve the mysteries of matter, energy, space and time for the benefit of all.
Fermilab in the news
From The Hamden Journal, January 16, 2022: With the Standard Model explaining the fundamental physics of how the universe works, experimental physicists are constantly probing for cracks in the model's foundations. So far, it has remained the model of fundamental physics despite many experiments in 2021 that probed the Standard Model 2021 like Muon g-2.
From Wonderful Engineering, January 10, 2022: A video trip of the 17-ton superconducting magnet ring designed to be the focal point of Fermilab's Muon g-2 subatomic particle experiment that was moved from Brookhaven, New York to Batavia, Illinois.
From Engineering Update, January 6, 2022: Illinois-based Caldwell Group Inc. has customized a lifting frame that may be used in the summer of 2022 during transatlantic transportation of cryomodules to Fermilab for the Proton Improvement Program II (PIP-II) project. STFC-UKRI in the UK designed and assembled the lifting frame to meet impact, vibration, lifting, and transport load requirements in both the United States and Europe.
Featured videos