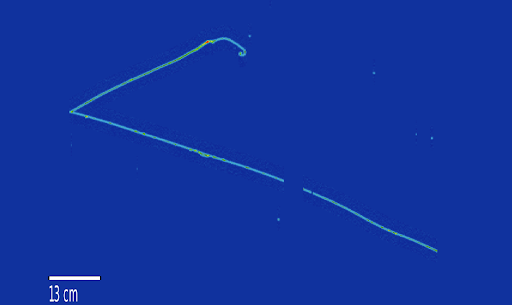 Scientists of the Fermilab experiment MicroBooNE have published the results of a search for a type of hidden neutrino — much heavier than Standard Model neutrinos — that could be produced by Fermilab's accelerators. These heavy neutrinos are expected to have longer travel times to the MicroBooNE detector than the ordinary neutrinos. This search is the first of its kind performed in a liquid-argon time projection chamber, a type of particle detector. MicroBooNE scientists have used their data to publish constraints on the existence of such heavy neutrinos.
Fermilab is America's particle physics and accelerator laboratory. Our vision is to solve the mysteries of matter, energy, space and time for the benefit of all.
Fermilab in the news
From ABC7, Feb. 20, 2020: Fermilab scientist emeritus Herman White, the first African-American in history to have a scientific equation that bears his name, is being honored in an exhibit at the Museum of Science and Industry. The work that earned him the honor of having a scientific equation named for him is on display at the museum as part of the 50th anniversary celebration of the Black Creativity Exhibit. View the three-minute news segment.
From The Guardian's Science Weekly podcast, Feb. 14, 2020: What happened at the dawn of the universe, just trillionths of a second after the start of the big bang, remains a mystery. Revisiting these moments in his new book, "At the Edge of Time," Fermilab scientist Dan Hooper explores many of the unknowns in cosmology. Hooper guides Ian Sample through the birth of our universe to its enigmatic constituents of dark matter and dark energy in this 22-minute podcast episode.
From Tunnels and Tunneling, Feb. 19, 2020: Three of the underground construction components are near completion at the Sanford Underground Research Facility for the far site of Fermilab's Long-Baseline Neutrino Facility. Work is finishing up on two ore passes that connect the 4850 Level, almost one mile underground, to skips in the Ross Shaft; the Ross Headframe, which must support the skips that bring the rock to the surface; and the tramway tunnel, which will house the conveyor system that will transport excavated rock to its final location.
Featured videos