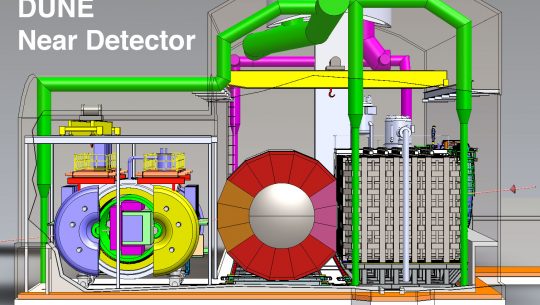 DUNE's near detector, located at Fermilab, will take vital measurements of neutrino beam energy and composition before it reaches the experiment's far detector in South Dakota. Its unmatched precision measurements will offer its own opportunities for the discovery of new physics.
Fermilab is America's particle physics and accelerator laboratory. Our vision is to solve the mysteries of matter, energy, space and time for the benefit of all.
Fermilab in the news
From Yale University, March 4, 2021: Fermilab scientist Antonio Ereditato has joined Yale University as a visiting professor in physics for a 3-year joint appointment between Yale and Fermi National Accelerator Laboratory. He has accomplished several research and development (R&D) studies and his research at Yale will focus on experimental neutrino physics.
From Xantek (Russia), March 3, 2021: This Russian science publication updates quantum experiments over the past year during the pandemic that included Fermilab's quantum teleportation experiment led by Panagiotis Spentzouris, head of the Fermilab quantum science program.
From DOE Office of Science, March 4, 2021: Q&A with Fermilab's senior scientist, Aaron Chou, and his achievements as a result of receiving the Early Career Research Program.
Featured videos