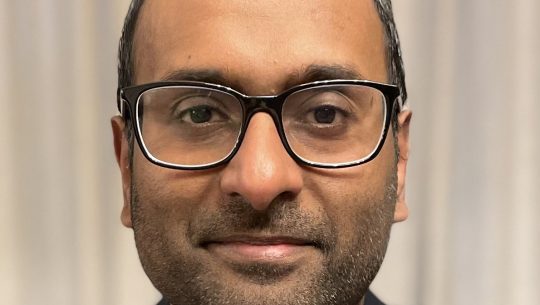 Kavin Ammigan won an Early Career Award from the U.S. Department of Energy to research new materials for high-power particle accelerator targets.
Fermilab is America's particle physics and accelerator laboratory. Our vision is to solve the mysteries of matter, energy, space and time for the benefit of all.
Fermilab in the news
From Science News, August 4, 2022: A proposed experiment called Windchime, will try something new: It will search for dark matter using the only force it is guaranteed to feel — gravity. Fermilab physicist Dan Hooper chimes in on what this experiment can mean to the study of dark matter.
From Phys.org, August 3, 2022: Fermilab's NOvA experiment reports analysis on oscillation data delivering some of the most accurate estimates to date describing neutrino oscillations and providing important hints on two important aspects of neutrino physics—the ordering of neutrino masses and the degree of charge-parity (CP) violation. These results set the stage for the next generation of "long-baseline" experiments, like Hyper-K and DUNE, which will dramatically boost our ability to probe elusive aspects of neutrino physics.
From Yahoo News, July 31, 2022: Elliott Tanner is a student from Minnesota who at age 13 completed his bachelor of science in physics and and is continuing on to a Ph.D. program. At the University of Minnesota, he is working on simulation and analysis for the Short-Baseline Neutrino Program at Fermilab and he aspires to be a theoretical physicist and a physics professor in the near future.
Featured videos