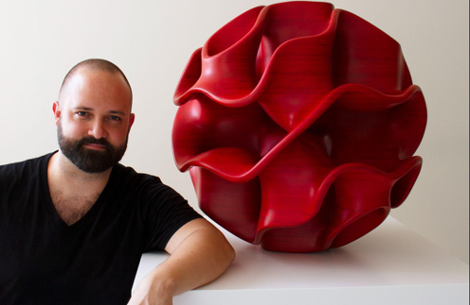 Fermilab selects its 2023 artist for its year-long artist-in-residence program.
Fermilab is America's particle physics and accelerator laboratory. Our vision is to solve the mysteries of matter, energy, space and time for the benefit of all.
Fermilab in the news
From CERN, Jan. 20, 2023: CERN is celebrating the completion of civil-engineering work for the High-Luminosity Large Hadron Collider. This will improve its performance by increasing the number of particle collisions and boosting the potential for discoveries. The HL-LHC is expected to start operating in 2029.
From Yahoo News, Jan. 20, 2023: A small group of Fashion Studies students and COD Fashion Studies Professor Eva Stevens, are working in collaboration with Fermilab engineers to design Personal Protective Equipment for Spot who works in radioactive and contaminated areas.
From Laser Focus World, Jan. 12, 2023: What does the future of detectors look like and what problems will they solve? Advances in novel detectors are working on some of the most elusive mysteries in science—from quantum teleportation to neutrinos and dark matter. The long-baseline neutrino detectors of DUNE are part of this line up of international detectors.
Featured videos