A new fellowship created by Fermi National Accelerator Laboratory will provide engineering students in underrepresented groups in STEM immersive learning experiences on world-leading particle accelerator projects at Fermilab, starting with the new PIP-II accelerator that will power the world's most intense neutrino beam. Applications for 2022 open September 2021.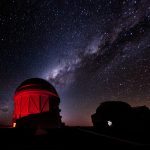 The Dark Energy Survey collaboration has created the largest ever maps of the distribution and shapes of galaxies, tracing both ordinary and dark matter in the universe out to a distance of over 7 billion light years. The analysis, which includes the first three years of data from the survey, is consistent with predictions from the current best model of the universe, the standard cosmological model. Nevertheless, there remain hints from DES and other experiments that matter in the current universe is a few percent less clumpy than predicted.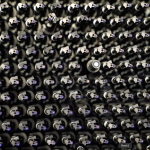 DESI will capture and study the light from tens of millions of galaxies and other distant objects to better understand our universe and the properties of dark energy. The formal start of DESI's five-year survey follows a four-month trial run of its custom instrumentation that captured 4-million spectra of galaxies — more than the combined output of all previous spectroscopic surveys. Fermilab has contributed multiple components to the international collaboration led by Berkeley Lab.